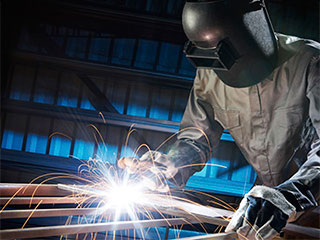 A high-quality gate repair service can not only fix your problem, but prolong the life of your gate and make replacement unnecessary. Good gates are built to last, and with proper maintenance they can last a lifetime. At Gate Repair Frisco, our range of services are designed to ensure your gate works and looks great so you can enjoy it for as long as possible.
Wrought Iron Gate Repair
Problems with the gate opener? Or maybe with the hinge? Hinge welding and gate opener repair are some of our specialty services. Our experienced technicians use their skills and the latest tools available to make your gate work like new. They're fast, effective, and affordable. Best of all, they're a pleasure to work with.
Wooden Gate Repair
Wooden gates look great and can add to the charm of your property. But sometimes they can be misaligned, either because of a faulty installation or because of the effects of use and the weather. You may also experience issues with the opener or hinge. Even when these problems are not critical and you can still use the gate, your security may be affected. Don't expose yourself and your family to security vulnerabilities. We can provide affordable wooden gate repairs.
Intercom System Malfunction
Whether you have an iron or wooden gate, a faulty intercom system can inconvenience visitors. It's unpleasant and not friendly for anyone to face an intercom that doesn't work. It's even worse when it appears to be on and seems to function, but the call doesn't reach you inside. We understand just how unpleasant intercom system malfunctions may be and have a team of technicians who can solve them. You can rely on our intercom repair services.
Repair Your Gate Fast
Fixing gates is our specialty. Whether we are talking about driveway security gates or a simple power gate opener, we can repair it for you. We believe that a faulty gate should never be a problem for any family. It should not slow down the access or exit from a property or reduce the security of a home in any way. Our services are fast, transparent, and long-lasting.
Get a Quote Today
We will make your gate problems a thing of the past.
Contact us today.
We also take care of:

Ornamental Iron Gates

Program Doorking Intercom

Commercial Gate Service

Sliding Gate Safety Sensors